FREE Muscle Shortcuts eBook
Learn How to Build Muscles In Minutes
And Get Results In Months Not Years!
Enter your first name and a valid email address
for instant access to the free workout ebook.

"Are You Building the Wrong Type of Body?"
Perhaps so, if you care about what women think about your body!
Did you know that most women aren't all that impressed with big biceps? Or a gigantic chest? That's right – most ladies are not drawn to the typical bodybuilding style physique.

And that's assuming you make it to contest grade development. Most guys don't and live in the land of the non-competitive lifter.

This is even worse as waistlines (one of the key areas a woman is impressed with) are often too large.

In fact most non-competitive bodybuilders, and even competitive bodybuilders in the off season often carry around big "butts and guts".

That's a huge mistake if you are on the make for a lady.

The truth is that women have a profoundly different viewpoint on what is attractive in the male physique than what men perceive to be attractive.

Knowing what the women want, and then being able to create that look is key to putting together a body that turns women's heads and catches that cute lady's eye.

But to solve this problem, we've released....
"Build The Body That Women Want
How To Get The Perfect Male Body"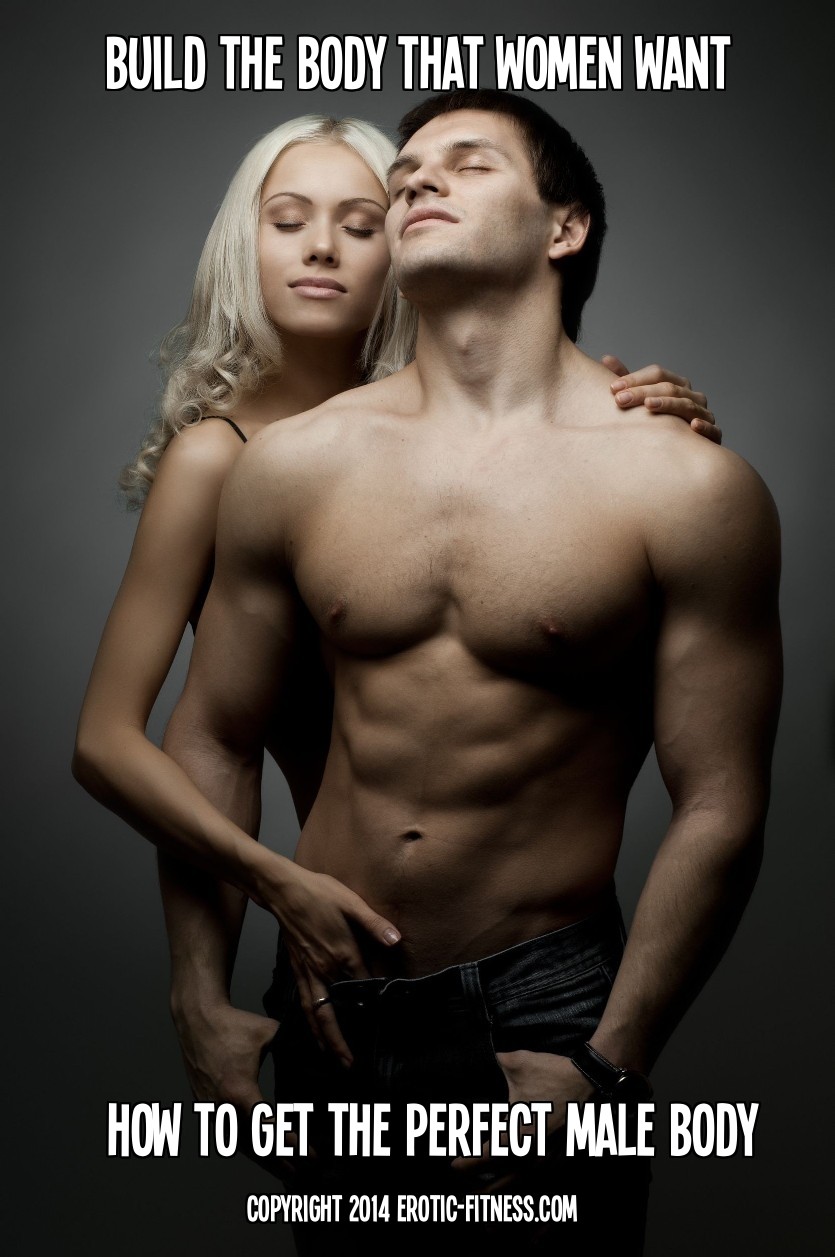 This awesome new program will take you into an entirely new approach to building the body – a body woman want to be next to. You can't start on that transformation, however, until you know what to do. "Build The Body That Women Want" will guide you on the path to a physique women consider hot.
Catch Her Eye with Your New Physique
Most guys focus on the standard bodybuilding approach to training, believing that it will catch a woman's eye. It won't. That's because women have a different viewpoint.

If a guy wants to catch a lady's eye, he has to build a body that is defined by what she wants. And most guys don't have a clue on what to do. This book tells them what to do, and how to do it.

You can start today.

If you have always wanted to create a body that women want, here is your chance to do just that.

You don't need to wait any longer...

"Build The Body That Women Want" gives you the tools to do it right in her sight:
The right training priority for this type of body

The top two muscle groups to target

How to build muscle in all the right places while melting away body fat

Why some bodybuilding exercises work – and why some don't

How to create an entirely different appearance in a short time period

Waist work that only takes a short period of time, but is super effective

And much more!
Yes, "Build The Body That Women Want" is an entirely different approach – and one that works, and works fast.

Are You Ready?
Try It Risk Free
Accept the challenge and try the program risk-free for 6 weeks. Then decide; If you don't love it, you get your money back. No obligation. Simply contact us for a full refund. No questions asked.

Order now and you'll also get the following Six Free Bonuses:
Free Bonus #1: Female Body Language Secrets

Free Bonus #2: How To Romance A Woman

Free Bonus #3: Online Dating Secrets For Men

Free Bonus #4: How To Improve Your Sex Life

Free Bonus #5: Men's Guide To Oral Sex

Free Bonus #6: Male Enhancement Techniques
Special introductory risk free offer, get "Build The Body That Women Want" plus all six bonuses for only $27.00!

Don't delay; this price is for a limited time only

This is a digital download. You will instantly be directed to the download page upon purchase







Get the best vitamins and supplements for libido and strong erections at bestvitaminsforall.com